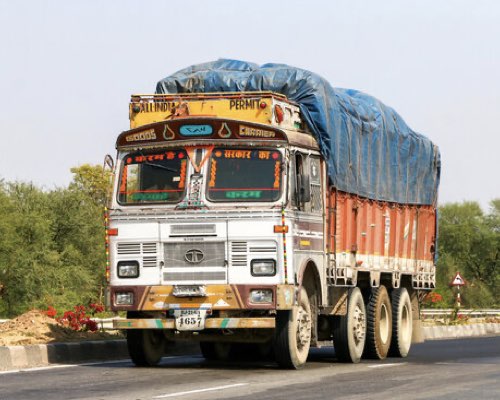 Full Truck Load
Vishwakarma Transport has a stronghold in Full Truck Load Services. It forms part of our core offerings. With our dedication and prolonged investment in the industry, we have attached in our network over 30 branches across India. Today we have a myriad of vehicles in our fleet, which includes trucks, trailers and solely owned vehicles. Our attached fleet also includes cranes, forklifts and other material handling equipment. We also offer round the clock service to our prestigious clients.
Our service options include customized or specialized fleet for meeting customers' specific requirement. As a Full Truck Load service provider, we assess your individual business needs to match with a carrier that can accommodate your shipment deadline in a most cost-effective way possible. It is important for the transporter to clearly understand the central and state laws and requirements at transit checkpoints for seamless movement. With decades of experience, we've known all the roadblocks that can occur while transportation, affecting the SLA. Hence, we make sure to take proactive measures to avoid these mistakes and ensure SLA fulfillment to our clients.
Rest assured, you can leave the logistics worries to us and concentrate on your core competence/business.
Our Strengths:
Visibility and Reports for each movement
Customised solution for your freight
Assured compliance with road transportation policies
Inter-state carriage of goods
On time, safe delivery of consignment
Clear documents and verified roadworthiness of all vehicles
365 days pick-up
Door to Door Service
We provide ODC transportation services from Vadodara and several major cities to All Over India. The list of services where we provide our services are as below:
Delivering the Best Logistics Solutions.
Looking for a Heavy Transport Specialist for your Transportation Solutions? Send us your requirements to get a quote in no time!