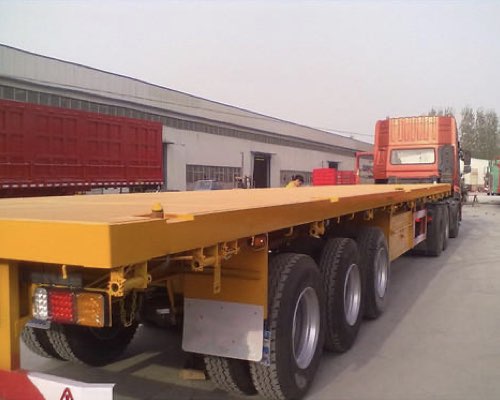 High Bed Trailer
High Bed Trailer have a bed height of 4 feet and are generally used to carry loads with relatively greater height. Transporting over High Bed Trailers is preferred over being transported over High Bed Trailers to avoid overhead obstructions and keep the CG low. We have used High Bed Trailers with cabin cowl removed to transport very long loads having relatively less height to keep the CG as low as possible, hence preventing tipping. Our experience helps us to foresee such occurrences and take necessary preventive measures.
Our Strengths are:
Experience in transporting Super ODC of up to 150 feet in length, 25 feet in width and 26 feet in height.
Over 4 Decades of industry experience
Complete workforce having a minimum of 15 years experience in ODC
Self Owned Fleet and attached fleet consisting of Low Bed Trailers, High Bed Trailers, High Bed Trailers, Long Wheelbase Trailers, 16 Wheeler and Open Trucks
If a High Bed trailer is what you are looking for, you are more than welcome to request a quote. Which is, of course, free of charge. Together we will find a High Bed trailer that best fits your transportation needs, so that you will every day experience the greatest possible added value for your business.
We provide ODC transportation services from Vadodara and several major cities to All Over India. The list of services where we provide our services are as below:
Delivering the Best Logistics Solutions.
Looking for a Heavy Transport Specialist for your Transportation Solutions? Send us your requirements to get a quote in no time!