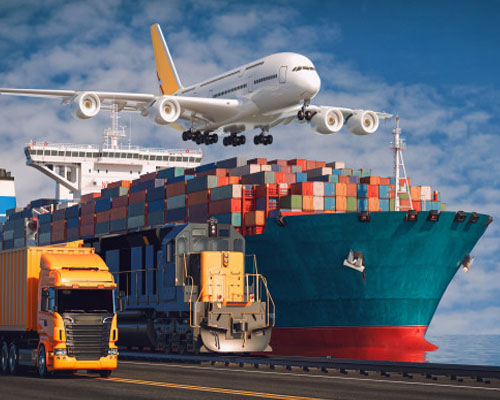 Multi-Modal Transportation
We provide customised solutions for safely transporting your ODC & OWC cargo. This includes Multi-Modal transportation, use of special equipment like Self Propelled Hydraulic Modular Trailers, Well Bed Hydraulic Modular Trailers, Barge etc. We have successfully executed transportation of Super ODC and Heavy consignments from Thane to Kochi using a combination of HMT for transporting by road upto Ulwe Retibunder and thereon we used Barge to transport upto Kochi, where once again the cargo was transported to the site on Hydraulic Modular Trailers. We have experience in RO-RO (Roll on Roll off) operations.
If a Multi-Modal Transportation is what you are looking for, you are more than welcome to request a quote. Which is, of course, free of charge. Together we will find a Multi-Modal Transportation that best fits your transportation needs, so that you will every day experience the greatest possible added value for your business.
We provide ODC transportation services from Vadodara and several major cities to All Over India. The list of services where we provide our services are as below:
Delivering the Best Logistics Solutions.
Looking for a Heavy Transport Specialist for your Transportation Solutions? Send us your requirements to get a quote in no time!