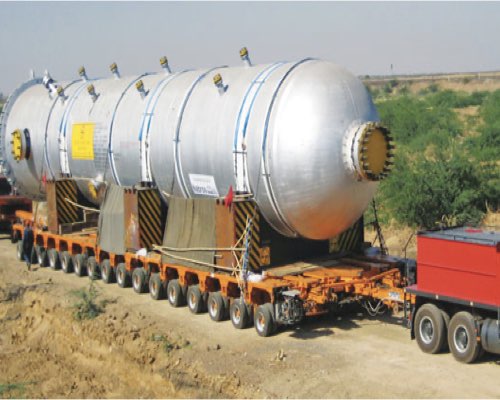 ODC Over Dimension Consigments Services
Vishwakarma Transport, provides customized solutions for the transportation of over dimensional consignments, heavy and bulky goods. With years of experience in goods transportation and cargo shipment we have excelled in cargo movement that requires custom handling.
A complete survey of road is very essential for odc movement for quick and safest delivery of odc consignment. We have the dedicated team who never tired from his work and update us about our requirement according to size of consignment.
We build complete project strategy. Starting from project evaluation from all aspects, carrier selection based on your project and consignment, freight evaluation, to site survey and route clearance. Optimization of time and money, zero damage are our ultimate goal, maintaining highest quality standards.
Vishwakarma Transport, has its own vehicle, machinery and equipment for movement of cargo. For ODC flat racks and open top containers are used to lash and choke the cargo.
Over Dimensional Cargo Movement are handled with complete and careful coordination keeping in mind project schedules as well as all aspects and possibilities available.
Please write us without hesitate at any time at:
+91 9376842606/9510948083 / 8200983494
We provide ODC transportation services from Vadodara and several major cities to All Over India. The list of services where we provide our services are as below:
Delivering the Best Logistics Solutions.
Looking for a Heavy Transport Specialist for your Transportation Solutions? Send us your requirements to get a quote in no time!